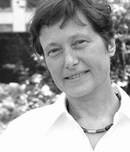 In the more than 300 years of learning and teaching English in German-speaking countries we find evidence of innovative methods, customized teaching materials, a wide range of practices as well as examples of theoretical and empirical research. Some developments have been forgotten, others exert an influence on the field of ELT to this day. Knowing about the multi-faceted past may help us to better understand the present and recognize the constant and universal elements of language teaching and learning.
Bio:
 Friederike Klippel held the Chair of English Language Education (ELT/TESOL) at Ludwig-Maximilians-University in Munich from 1993 to 2015 after her PhD (1979) and her postdoc degree (1992) at Dortmund University (Germany). During the academic year of 2016/17 she was guest professor for TEFL at the University of Vienna. In the summer semester of 2018 she is Expert in Residence at Heidelberg University.
She has published on a wide range of aspects concerning English language teaching and language teacher education. Her research areas comprise the history of language teaching and learning, language teaching methodology, classroom research, intercultural education, teacher education and professional development. Her many publications include Keep Talking (CUP 1984) and a comprehensive historical study of learning and teaching English in 18th and 19th century Germany (Englischlernen im 18. und 19. Jahrhundert. Die Geschichte der Lehrbücher und Unterrichtsmethoden. 1994). At present she serves on the editorial boards of the journals Language Teaching (CUP) and Zeitschrift fuer Fremdsprachenforschung (ZFF). She is an active member of professional organisations like IATEFL, DGFF, Henry Sweet Society and Anglistenverband.
Date and place:
May 9, 2018
HS 3, 10-11:30
Der Beitrag Guest lecture by Prof. em. Dr. Dr. h.c. Friederike Klippel "On the history of learning and teaching English" erschien zuerst auf Alpen-Adria-Universität Klagenfurt.
Source: AAU TEWI
https://ae-ainf.aau.at/wp-content/uploads/2018/04/klippel_m.jpg
152
130
https://ae-ainf.aau.at/wp-content/uploads/2017/01/logo3_black-300x78.png
2018-04-26 06:08:30
2018-04-26 06:08:30
Guest lecture by Prof. em. Dr. Dr. h.c. Friederike Klippel "On the history of learning and teaching English"